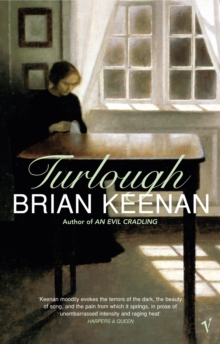 Description
While held hostage by fundamentalist Shi'ite militiamen in the suburbs of Beirut, Brian Keenan was visited and sustained by the presence of Turlough O'Carolan - the legendary blind Irish harper of the seventeenth century.
This novel is thus a re-creation of an extraordinary historical story and a personal debt repaid.
It is also, obliquely, a parallel life - another life imprisoned, shaped by the dark.
Narrated largely by O'Carolan from his death-bed, and through the recollections of those closest to him, Turlough powerfully brings to life a lost Ireland of famine and disease, eviction and oppression.
Stalking through the broken and dispossessed comes Turlough O'Carolan, the musical prodigy, blinded by smallpox and now an itinerant harper, lauded by the aristocracy and a hero to his people.
His Rabelaisian desire for drink and women is counterpointed by his artistic struggle towards the great music and some kind of inner peace.
Driven by demons and dreams, riven by contradictions, Turlough emerges as a great man, full of frailty: a blind man afraid of the dark. A panoramic picaresque, rich with the textures and smells of rural Ireland and peopled by a host of angels and devils, Turlough is a remarkable historical journey, and a huge imaginative feat.
Information
Format: Paperback
Pages: 352 pages
Publisher: Vintage Publishing
Publication Date: 02/08/2001
ISBN: 9780099474319
Other Formats
Hardback from £106.95
EPUB from £4.99
Free Home Delivery
on all orders
Pick up orders
from local bookshops
Reviews
Showing 1 - 1 of 1 reviews.
Review by Booksloth
16/06/2015
The year is 1738 and Ireland's greatest bard, Turlough O'Carolan, lies dying at the home of his long-term patron. This is a fictional account of Carolan's life, told through the memories of those who were close to him. Struck blind by smallpox at the age of eighteen, he took to the roads as an itinerant harper, composing and playing the music for which he is still renowned in the harp world. In an age in which communications media consisted solely of word-of-mouth, he became the 17th/18th century equivalent of a musical 'celebrity'. What little is known of the man himself reveals a troubled soul who dedicated his life to his two great loves, music and whiskey. On an entirely personal level I would be interested to know why the author omits from the book any mention of Carolan's wife, Mary Maguire, their thirteen year marriage or their seven children, and yet, oddly, the narrative doesn't really suffer from this omission.When, in 1986, author Brian Keenan was taken hostage and imprisoned in Beirut for four and a half years, he claims he was 'visited and sustained' by the presence of Carolan and certainly this book reads as something of a love story as Keenan tempers his account of a difficult man with a great deal of affection and intimacy. The story of Carolan's life is essential reading for harpers and lovers of Irish music but it is also a deeply moving novel for those to whom the name of Turlough O'Carolan is hitherto unknown. There's no doubt in my mind that they will remember him long after the final page is read.