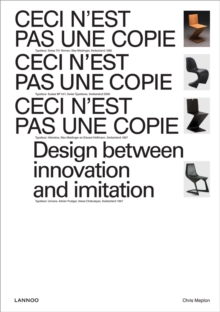 Ceci n'est pas une Copie
Paperback / softback
Description
Copying is bad. So we are told, from school to the workplace. Gaining money or honour by stealing someone else's work is morally despicable and forbidden by law.
But is it really that simple? Sometimes a copy - or something that strongly resembles the original - can bring fresh new insights about the original.
The line between innovation and imitation is not always clear, and as technology allows us to come closer to the art of perfect imitation, things such as originality and individual authorship are placed under pressure.
In Ceci n'est pas Une Copie design journalist Chris Meplon looks for the nature, meaning and perception of copying techniques in design practice.
The book offers a wide selection of interesting examples and perspectives on 'copying', making for a reader-experience that is both informative and open-ended, allowing you to make up your own mind.
Free Home Delivery
on all orders
Pick up orders
from local bookshops