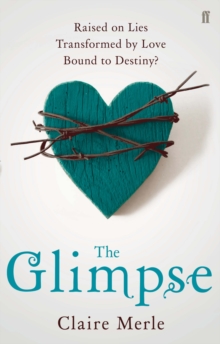 Description
London, in the not too distant future, and people are now divided into Pures and Crazies, according to the results of a DNA test, with the Crazies sectioned off to live within 'the City.' Until the age of fifteen, Ana has lived amongst the Pures, but her whole world crumbles when she finds out that her DNA test was faked, which makes her one of the Crazies.
She has just three years before she will be cast out of the Community...But Ana meets Pure-born Jasper and is offered a ticket to freedom when he asks her to join with him.
She looks forward to a 'normal' life, and fulfilling her dreams of becoming a musician.
Then, just a week before the Joining ceremony, Jasper goes missing; it appears he is somewhere in the City, and no one knows why.
Ana sets off on his trail, which takes her into the pits of the human soul. And as she delves deeper into the mystery of Jasper's disappearance, Ana uncovers some devastating truths that destroy everything she has grown up to believe, but she also learns to love as she has never loved before.
Information
Format: Paperback
Pages: 432 pages
Publisher: Faber & Faber
Publication Date: 01/06/2012
Category: Science fiction
ISBN: 9780571280537
Free Home Delivery
on all orders
Pick up orders
from local bookshops
Reviews
Showing 1 - 3 of 3 reviews.
Review by Readaba
16/06/2015
When you start the book you soon discover that this future society classifies mental disabilities and that three in particular are called "the big three", deemed to be worse than the others: schizophrenia, anxiety, and depression. Now, while schizophrenia is undeniably a mental disorder, the other two are just part of everyday life. Who among us has never been depressed or anxious about something? I'd imagine no one. This in turn led me to believe that the whole mental health classification was just another way for the few to control the many, something that was soon backed up by revelations within the story.This said, I find it hard to believe that just ten years or so from now, the population as a whole will swallow the information that they're fed by those in charge about such a classification. Had it been fed to people a hundred years ago, then it would have been easier to accept, but nowadays I'd like to think that we're too knowledgeable about such things for this to ever happen.The story itself was a fairly good dystopian and the society presented was believable even if the way it came to power was on the far-fetched side. It was interesting to see this set in the UK as well as most of the dystopias that I read seem to be set in the US. Even though it was easy enough to unravel many of the mysteries – such as who took Jasper and why – well before the characters got that far, it was still interesting to watch them coming to the same conclusions as me.I particularly enjoyed the stint in the loony bin. The insane were hospitalising and treating the supposedly insane in conditions that don't even bear thinking about. Those were some powerful scenes that showed just how far society had really fallen and tested the characters the most. I personally considered them to be the highlight of the book. I would have actually been quite happy to read a whole book with such a setting!The romance, though, did leave something to be desired. It got off to a good start but then the characters were split up and things evolved to such a point in absence that I wanted to have seen more interactions between them to support such strong feelings. I know they say that absence makes the heart grow stronger, but when I'm reading, I want to be able to observe the growing romance so that I can become invested in it myself as well. In this case, I wasn't invested and didn't particularly care which of the two romantic interests she ended up with.The way that the book ends sets up the possibility of a second book, but I don't know whether or not this will be continued. It would be interesting to see where things would go from here, though!
Review by Urbanfan
16/06/2015
I personally really enjoyed this book. I love the dystopian take and the characters of Ana and Cole. I read this book in one day quite happy to see where things were headed. I liked the mystery, the intrigue, the development of Ana and Jasper, the relationship with Cole. No insta-love here but true attraction that develops. The plot surrounds the government creating a system of 'haves' and 'have-nots' typical of dystopians. In this, the have-nots are those that a genetic test has deemed as possibly developing a mental illnesses and what the government does to them is crazy. The author uses this in a way that by no means offended me but rather made me question how current society treats people with these true illnesses. This is a piece of fiction and should be treated as such. But, the way the author uses it as a catalyst to create her dystopian has some basis. Hilter and all the genetic 'testing' his doctor did to people I could see fitting into this plot. The writing style was fluid and I followed the story as if I were walking with Ana the whole time. I did skim over of some of the description since I'm more of let's get to the point and I don't care what a corridor looks like down to the detail. But, that's my preference, and didn't detract from my experience. I was just impatient to get to more scenes with Cole. ;)I would recommend reading this book if you are a YA dystopian fan with some romance. If you are easily offended by mental illness being present and not able to take this as a work of dystopian fiction, I'd steer clear.
Review by shanaqui
16/06/2015
I haven't read all of this. I've read about the concept, and I tried to read it, and I tried to hang on for the promise at the end that "she uncovers some devastating truths that destroy everything she has grown up to believe". But I couldn't. I'm going to guess I'm going to be called too sensitive and so on, and told that it's <I>just fiction</i>, but whatever. I'm in the "Big 3", the supposedly horrific mental illnesses, twice. Anxiety and depression. (Ranked with <I>schizophrenia</I>?) That doesn't make me <I>not a normal person</I>, and it's certainly not in my genes. "Craziness" isn't a life sentence, nothing about it is inevitable -- you get the gist. Whatever the intent of the author, this just reinforces a ton of harmful stereotypes about us Crazies.<br/><br/>This may have turned out to completely echo my sentiments, I don't know, but judging from the other reviews, it didn't.
Also by Claire Merle