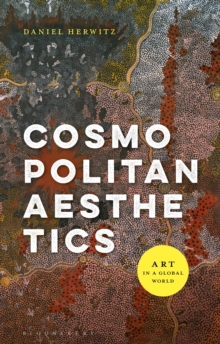 Cosmopolitan Aesthetics : Art in a Global World
Paperback / softback
Description
New arts created in the context of new social realities are impacting our traditional ideas about aesthetics.
Art, art markets and aesthetics now interact in ways that demand new forms of thought and revision of old.
Cosmopolitan Aesthetics presents the first thorough account of the challenges facing aesthetics today in the light of globalization, introducing the history that underpins them.
This is an ideal starting point for anyone looking to better understand 21st century art and aesthetics.
Beginning with globalization and the nature of global art markets today, Daniel Herwitz offers new insight into postcolonial aesthetics, colonial legacies, cultural property, the problems of global communication and aesthetic diversity, and the uneasy connection between aesthetics and politics, before providing a crucial grounding in 18th and 19th century aesthetics, with discussion of the three great modern aestheticians David Hume, Immanuel Kant and G.W.F.
Hegel.
Information
Format: Paperback / softback
Pages: 232 pages, 15
Publisher: Bloomsbury Publishing PLC
Publication Date: 12/12/2019
Category: Philosophy: aesthetics
ISBN: 9781350075245