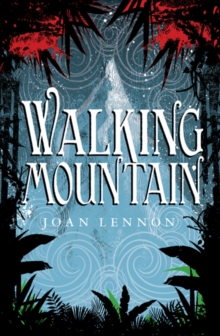 Walking Mountain
Paperback / softback
Description
Every year, for as long as anyone can remember, the Mountain has moved a little northwards.
But now it's moving in the opposite direction. And it's picking up speed. Pema is sent by his grandparents to consult the Sisters of the Snow, the Keepers of the Mountain, but his enquiries are met with stony denial.
Singay, a rebellious apprentice Sister knows different and secretly shows Pema cracks in the rock.
Then she invites him inside the Mountain where they meet Rose, the Meteor Driver who is literally trying to hold everything together.
This unlikely trio embark on an epic adventure which leads them far beyond the safe, closeted world they know. And as they learn the terrible truth about the Walking Mountain their journey becomes a race against time to save the entire planet from disaster.
Information
Format: Paperback / softback
Pages: 224 pages
Publisher: Birlinn General
Publication Date: 15/06/2017
Category: Science fiction
ISBN: 9781780274560