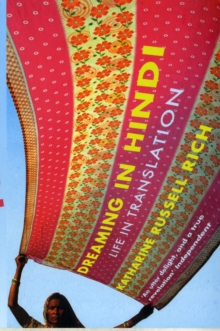 Dreaming In Hindi : Life In Translation
Paperback / softback
Description
Having survived a serious illness and reached an impasse in her career, Katherine Russell Rich spontaneously accepts a freelance assignment in India, where she finds herself utterly overwhelmed by the place and the language.
Before she knows it she is on her way to Udaipur, a city in Rajasthan, to live with a local family and join a special language school offering 'total immersion'.
What follows is a year of linguistic adventure and cultural surprises in which Rich gradually sheds her foreignness, to discover a new country and a new way of communicating.
Both a clever, lucid and funny memoir, and a unique investigation into the science of language acquisition, Dreaming in Hindi offers an engrossing account of what learning a new language can teach us about distant worlds and, ultimately, ourselves.
Also by Katherine Russell Rich