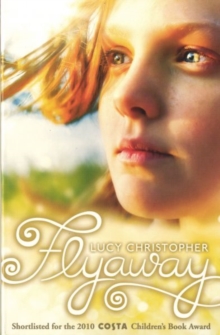 Description
In this touching novel for ages 10+, Lucy Christopher explores the remarkable bond between a young girl, a boy and a damaged wild bird - a relationship that will touch everyone who reads it.
While visiting her father in hospital, thirteen-year-old Isla meets Harry, the first boy to understand her and her love of the outdoors.
But Harry is ill, and as his health fails, Isla is determined to help him in the only way she knows how.
Together they watch a lone swan struggling to fly on the lake outside Harry's window.
Isla believes that if she can help the damaged swan, somehow she can help Harry. And in doing so, she embarks upon a breathtakingly magical journey of her own.
Information
Format: Paperback
Pages: 336 pages
Publisher: Chicken House Ltd
Publication Date: 04/01/2010
Category: Fantasy
ISBN: 9781905294763
Free Home Delivery
on all orders
Pick up orders
from local bookshops
Reviews
Showing 1 - 4 of 4 reviews.
Review by brandileigh2003
16/06/2015
This is a sweet and heart-wrenching book. Isla, the narrator has a compelling voice, and is very likeable- she is selfless, and her relationship with her family is very strong. Harry, the sick boyfriend, though really shines. Their blooming relationship is innocent, and it is fun to watch it unfold. The loner swan brings them together and parallels their adventure. Spoiler below!!!The only thing I don't like is that it did not give me closure on whether Harry makes it through his transplant. But then again, sometimes the open ended ending really is the best, because you are always rooting for the patient to pull through and for the romance to continue, but as Lurlene McDaniel has proved, there is just something about death that can also make a perfect ending, because it is sad, beautiful, and reflects reality. But, I don't know about real statistics, but the book said 50/50 chance, so in the end it is left to the reader to decide, or you can take her dream of Harry being a swan and migrating as he didn't pull through, or you can find hope in his text and say that he did.
Review by sarahtanizar
16/06/2015
Flyaway is a really touching book. It make you feel like you really can fly away with the birds or in other words the "swans". When you read it you will LOVE it for i think its pretty good.
Review by katie1802
16/06/2015
Is it wrong to say Ms Christopher is my new favourite author after only two books? This is great, really great. I usually hate imagery in books, I'm more of a dialogue kind of person, but she makes me love imagery. Whether its a desert or a swan in a lake, she makes it beautiful.
Review by OliviaGarcia
16/06/2015
Sweet and sad book, but worth the read.