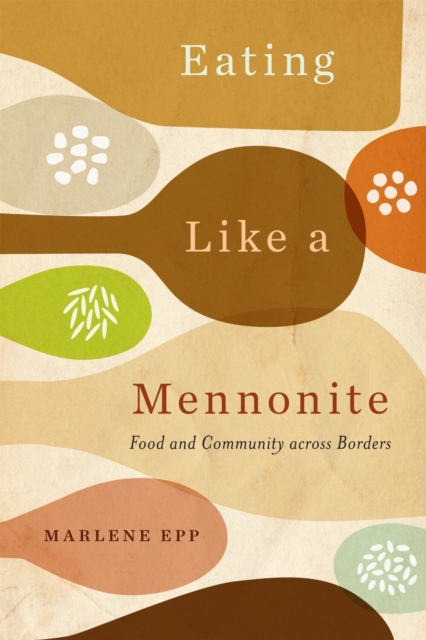 Eating Like a Mennonite : Food and Community across Borders
Hardback
Description
Mennonites are often associated with food, both by outsiders and by Mennonites themselves.
Eating in abundance, eating together, preserving food, and preparing so-called traditional foods are just some of the connections mentioned in cookbooks, food advertising, memoirs, and everyday food talk.
Yet since Mennonites are found around the world – from Europe to Canada to Mexico, from Paraguay to India to the Democratic Republic of the Congo – what can it mean to eat like one?In Eating Like a Mennonite Marlene Epp finds that the answer depends on the eater: on their ancestral history, current home, gender, socio-economic position, family traditions, and personal tastes. Originating in central Europe in the sixteenth century, Mennonites migrated around the world even as their religious teachings historically emphasized their separateness from others.
The idea of Mennonite food became a way of maintaining community identity, even as unfamiliar environments obliged Mennonites to borrow and learn from their neighbours.
Looking at Mennonites past and present, Epp shows that foodstuffs (cuisine) and foodways (practices) depend on historical and cultural context.
She explores how diets have evolved as a result of migration, settlement, and mission; how food and gender identities relate to both power and fear; how cookbooks and recipes are full of social meaning; how experiences and memories of food scarcity shape identity; and how food is an expression of religious beliefs – as a symbol, in ritual, and in acts of charity. From zwieback to tamales and from sauerkraut to spring rolls, Eating Like a Mennonite reveals food as a complex ingredient in ethnic, religious, and personal identities, with the ability to create both bonds and boundaries between people.
Information
Format:Hardback
Pages:304 pages, 22 photos
Publisher:McGill-Queen's University Press
Publication Date:08/09/2023
Category:
ISBN:9780228018933
Other Formats
PDF from £22.49
EPUB from £22.49
Information
Format:Hardback
Pages:304 pages, 22 photos
Publisher:McGill-Queen's University Press
Publication Date:08/09/2023
Category:
ISBN:9780228018933