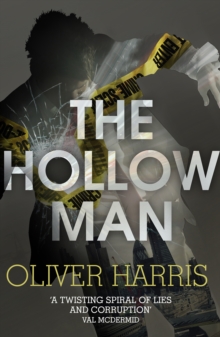 Description
Detective Nick Belsey needs help. Something happened last night - something with the boss's wife - and Belsey needs to get out of London, and away from the debt and the drink and the deceit.
Collecting his belongings back at Hampstead CID on what should be the last day of his career, Belsey sees a missing person's report.
But this one's different; this is on The Bishop's Avenue, one of the most expensive streets in the city.
Belsey sees a chance for a new life. But someone else got there first.
Information
Format: Paperback
Pages: 384 pages
Publisher: Vintage Publishing
Publication Date: 01/05/2012
Category: Crime & mystery
ISBN: 9780099552741
Free Home Delivery
on all orders
Pick up orders
from local bookshops
Reviews
Showing 1 - 2 of 2 reviews.
Review by Eyejaybee
16/06/2015
This novel could have been so good but unfortunately Harris doesn't quite pull it off. It certainly starts well, with Detective Constable Nick Belsey waking up face down on Hampstead Heath after a night of almost industrial-scale hedonism. He gradually staggers back to Hampstead police station where he is based, and tries to reconstruct the previous evening (including the loss of his phone, wallet, keys and memory. All that he can remember was the long trail of booze and gambling that had, over the last couple of years, brought him to the verge of bankruptcy (moral as well as financial).In the midst of this he takes a call about a missing person. Ordinarily such a call would have little interest for Belsey but the missing person lives on The Bishop's Avenue, also known as Millionaires' Row. Belsey drags himself over there to find the cleaner on the premises (conservatively valued at about £15 million) but no sign of the owner apart from an inconclusive note left on the dining room table.However, from such an engrossing start Harris lets the novel slip away from him, largely through his apparent determination to add as many twists and elaborations as possible, though this simply served to leave the novelo unnecessarily convoluted. This is a shame because his descriptions of the various locales of Hampstead, Camden and East Finchley are very accurately drawn (I live in the close hinterland of Hampstead and recognised the accuracy of many of his scenes).I would certainly read another novel by Harris, but I would hope for fewer twists that are there simply to show how clever the writer is.
Review by Daftboy1
27/08/2015
This is the story of down on his luck London detective Nick Belsey he wants to leave the force. He is in debt and has a bit of a drink problem, he stumbles across an apparent straight forward suicide in a lovely part of Hampstead. Things then start to get complicated,twists and turnsalong the way a young girl is killed. I wont spoil it for you. This is a good debut book