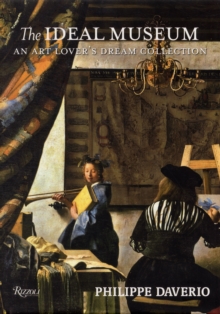 The Ideal Museum
Hardback
Description
Philippe Daverio is one of Italy's most important contemporary art historians, whose discerning comments about art are voraciously consumed by the public through his writing as editor of the famed magazine Art e Dossier and his platform on a leading Italian television program Passepartout.
Now, in his first full-length work of narrative nonfiction, Daverio uses the conceit of creating his own perfect museum gallery and in the process reexamines major artistic masterpieces of Western art.
Daverio turns his critical eye on the place of Western art in contemporary twenty-first-century culture and how we relate to art generally.
According to Daverio, we relate to the history of art based on views that crystallized in the nineteenth century, and so we look to the past to understand the present, though the present is what truly matters to everyone.
Daverio means to challenge this perspective, and guided by his curiosity and personal taste, he examines key masterworks to rediscover the true meaning and power they had before they became commoditized and cliched.
Information
Format: Hardback
Pages: 288 pages, 250 Colour Illustrations
Publisher: Rizzoli International Publications
Publication Date: 04/09/2012
Category: Theory of art
ISBN: 9780847837557
Also by Philippe Daverio