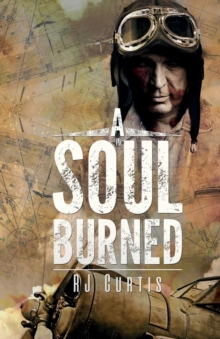 A Soul Burned
Paperback / softback
Description
On 14th February, 1945, the Allies fire-bombed Dresden, killing tens of thousands and starting a political row and propaganda war that lasted years.
James Dalton leads the Pathfinder group that pinpoints the target with flares and ensures that maximum destruction is done.
The raid is proclaimed a success or an atrocity, depending on which side of the propaganda machine you are on. In a subsequent mission, Dalton crashes and is horribly burnt himself.
Just rewards perhaps, for having choreographed the burning of Dresden.
In the ensuing decade, Dalton struggles with his disfigurement and a tormented soul that holds him accountable for a war crime. In Dresden, a young boy survives the bombs and fire and escapes to England. Years later, they meet, and Dalton emerges from alcoholism and PTSD to find spiritual healing and love through a gift that he unwittingly gave the young boy in Dresden in 1945.
Information
Format: Paperback / softback
Pages: 281 pages
Publisher: Austin Macauley Publishers
Publication Date: 31/10/2017
Category: Historical fiction
ISBN: 9781788231886