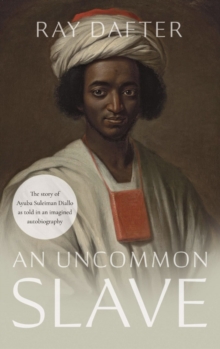 An Uncommon Slave
Paperback / softback
Description
An Uncommon Slave is based on the remarkable true story of a Muslim cleric and trader of slaves and other goods in Senegambia in the early 18th century.
He was captured, enslaved and transported to Maryland where, for a man of `soft hands', he was made to undertake wholly unsuitable work on a tobacco plantation.
He escaped and was recaptured and imprisoned before being released, thanks to a fortuitous meeting with men of influence. Ayuba was then transported by the Royal African Company to England.
Here he improved his English, mixed with the highest echelons of society, including nobility, was granted an audience with King George II and Queen Caroline, had his portrait painted and released from enslaved bondage.
He was then transported back to Africa where he assisted the RAC in trading activities.
His adventures did not stop there, for in the trade wars between the English and French he was captured and imprisoned again - only to become the centre of a diplomatic row.
He was finally freed to continue his trading and religious activities into late life.
His life history, never recounted in such depth, is factual, based on newly researched archival material and published information.
It is the thoughts, anguish, elation and conversations of the slave Ayuba (also known as Job ben Solomon) that is imagined.
The book is deliberately aimed at the general reader although it will also be of interest to the academic community as it provides significant new information, previously unpublished.
Information
Format: Paperback / softback
Pages: 200 pages
Publisher: Book Guild Publishing Ltd
Publication Date: 16/01/2020
ISBN: 9781913208219