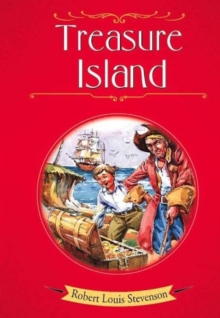 Description
One day, a sailor Billy Bones arrives at the inn owned by Jim Hawkinss father.
But Bones dies after a few days and while going through his stuff, Jim finds a treasure map!
Along with Dr. Livesey, Squire Trelawney and a cook named Long John Silver, Jim sets off with a ship crew to find the treasure island.
But a treasure hunt cannot be without perils! Will the crew ever find the treasure and return home?
A mutiny, a treasure, pirates, and a mysterious island, Robert Louis Stevensons Treasure Island is the original story of a classic treasure hunt.
Information
Other Formats
Paperback / softback from £2.50
Hardback from £5.55
CD-Audio from £10.59
Also by Robert Louis Stevenson | View all