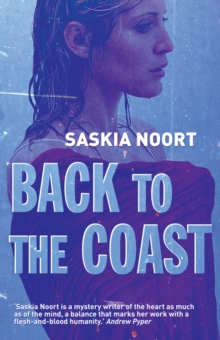 Back to the Coast
Paperback / softback
Description
Maria has money problems, two children from a failed marriage and a depressive boy friend.
When she gets pregnant she decides not to keep the baby and then the letters start to arrive.
Threatening letters, from pro-life activists she thinks at first, but then she begins to suspect others, eventually her own boyfriend.
She flees to her family home where her sister now lives.
Isolated, set in the dunes of the Dutch coast, redolent with memories of a childhood she does not want to revisit.
As the death threats follow her to her hiding place, Maria begins to fear not only for her life but her own sanity.
This is relentless suspense writing: a description of Maria's hellish descent into a world of induced paranoia which ends with a narrow escape from a carefully planned murder.
Information
Format: Paperback / softback
Pages: 287 pages
Publisher: Bitter Lemon Press
Publication Date: 12/03/2009
Category: Crime & mystery
ISBN: 9781904738374