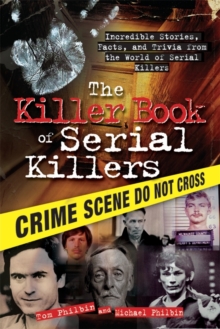 Killer Book of Serial Killers
Paperback / softback
Description
This title presents the stories and trivia that cover such killers as: John Wayne Gacy; Ted Bundy; the BTK Killer; Jack the Ripper; the Green River Killer; serial killers around the world; and, much more.
Bathroom readers have enjoyed considerable success as a format, selling millions of copies. "The Killer Book" series brings this format to the rabid true crime audience.
Including more than 40 b&w photos, this is a must for true crime fans.
Information
Format: Paperback / softback
Pages: 352 pages, illustrations
Publisher: Sourcebooks, Inc
Publication Date: 01/01/2009
Category: True crime
ISBN: 9781402213854