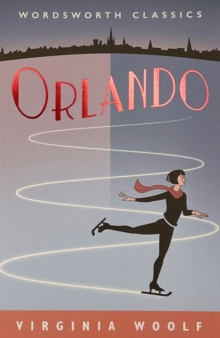 Description
With an Introduction and Notes by Merry M. Pawlowski, Professor and Chair, Department of English, California State University, Bakersfield. Virginia Woolf's Orlando 'The longest and most charming love letter in literature', playfully constructs the figure of Orlando as the fictional embodiment of Woolf's close friend and lover, Vita Sackville-West.
Spanning three centuries, the novel opens as Orlando, a young nobleman in Elizabeth's England, awaits a visit from the Queen and traces his experience with first love as England under James I lies locked in the embrace of the Great Frost. At the midpoint of the novel, Orlando, now an ambassador in Costantinople, awakes to find that he is a woman, and the novel indulges in farce and irony to consider the roles of women in the 18th and 19th centuries. As the novel ends in 1928, a year consonant with full suffrage for women. Orlando, now a wife and mother, stands poised at the brink of a future that holds new hope and promise for women.
Information
Format: Paperback
Pages: 192 pages
Publisher: Wordsworth Editions Ltd
Publication Date: 05/02/1995
ISBN: 9781853262395
Other Formats
Paperback from £2.50
CD-Audio from £8.59
Hardback from £8.35
EPUB from £0.99
eAudiobook MP3 from £7.69
PDF from £2.54
Free Home Delivery
on all orders
Pick up orders
from local bookshops
Reviews
Showing 1 - 4 of 4 reviews.
Review by girakittie
16/06/2015
Very stylized writing, difficult for me to read. The prose was overblown and did not further the plot. Did not finish, which is rare for me.
Review by deebee1
16/06/2015
This book was a joy to read. Exuberant, fanciful, exemplifying literature at its finest. This semi-biographical novel is partly based on the life of Vita Sackville-West, an intimate friend of Woolf. Orlando is a character who is liberated from the restraints of time and gender. He starts as a young nobleman in the Elizabethan era and ends as a modern woman three hundred years later. Woolf explores the theme of femininity and roles of men and women within certain cultural (English mainly and Oriental) and historical contexts through some bizarre and outrageous devices (e.g. Orlando is not the only androgynous character). The reader is taken on a wild and playful ride, from his days as a young steward of the queen and on the throes of passion for a Russian princess, his devastation on her desertion, to a period of ambassadorship in Constantinople where he awakes one day as a woman, to time spent with the gypsies, and eventually, to her return to modern-day England. The 2 constant things through all this was her passion for writing, and search for love -- the fulfillment of which she finally found towards the end of her 300-year journey (signifying the drastic difference of the social milieu and implications for women in general). The novel is full of wit, and where Orlando has moments of ambiguity and confusion (owing mostly to social restraints of the era) -- which she would after a round of internal debate, invariably junk, i found hilarious. This publication of this book in 1928, was a hallmark in literature, especially in regard to women's writing and gender studies, for obvious reasons.
Review by StevenTX
16/06/2015
"Different though the sexes are, they intermix. In every human being a vacillation from one sex to the other takes place, and often it is only the clothes that keep the male or female likeness, while underneath the sex is the very opposite of what it is above."Virginia Woolf's Orlando is a character whose change of sex is physiological as well as psychological. Born a man in the 16th century, after a series of relationships (including being Queen Elizabeth's lover) Orlando wakes up one day to discover that he is now a she. He/she takes this change with equanimity, as she does the inexplicable fact that her lifespan encompasses centuries, not decades. When her story ends it is 1928, and Orlando is still physically only thirty-five years old.Gender identity and the role of women in society are the principal themes of the first half of the novel. Most major characters exhibit some degree of androgyny in their behavior, attire, or sexual orientation. And Woolf makes a powerful feminist argument when she shows how Orlando's rights and roles become circumscribed when his body morphs into that of a woman, even though her mind and personality have not changed. The prose in this portion of the book is simple and whimsical, with the author often making wry comments about her role as "biographer."Orlando is born an English nobleman, and serves for a while as a diplomat in Constantinople. But in his heart, he is a poet, and when she returns from the East, Orlando attempts to associate with the famous minds of the day. The novel now assumes a more satirical tone as it lampoons writers, publishers, and critics. But as the centuries roll past, Orlando's life becomes more of an internal dialogue with her own memories as she attempts to find a voice and a purpose. Woolf's language at this point is no longer simple and whimsical, but has become a lush and dreamlike prose poem.One of the more interesting aspects of this novel is to encounter Virginia Woolf's disparaging view of the 19th century and its literature. She sees the 20th century as only imperfectly able to recapture the social and artistic heights of the 18th century.Orlando is a fantastic work of the imagination full of relevant commentary on gender roles. It is modeled on the life and work of Woolf's lover Vita Sackville-West, but no doubt reveals much about the author's own personality and internal conflicts.
Review by themulhern
16/06/2015
This book is one of a kind; I have heard people condemn the book vehemently but I myself enjoyed it tremendously.The key to enjoying the book is to recognize the humour; I've laughed out loud at many of the passages. If the humour is not the kind you appreciate or even recognize you will surely dislike the book as much as I like it.The lengthy paragraphs are a deliberate device of the author. It is an intriguing introduction to English literature; I found myself a good deal more interested in the Augustan poets after I finished the book.
Also in the Wordsworth Classics series | View all