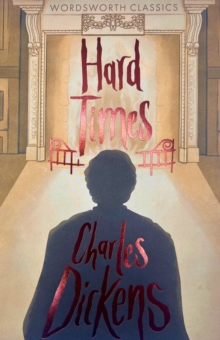 Description
Introduction and Notes by Dinny Thorold, University of Westminster. Illustrated by F. Walker and Maurice Greiffenhagen. Unusually for Dickens, Hard Times is set, not in London, but in the imaginary mid-Victorian Northern industrial town of Coketown with its blackened factories, downtrodden workers and polluted environment.
This is the soulless domain of the strict utilitarian Thomas Gradgrind and the heartless factory owner Josiah Bounderby. However human joy is not excluded thanks to 'Mr Sleary's Horse-Riding' circus, a gin-soaked and hilarious troupe of open-hearted and affectionate people who act as an antidote to all the drudgery and misery endured by the ordinary citizens of Coketown. Macaulay attacked Hard Times for its `sullen socialism', but 20th-century critics such as George Bernard Shaw and F.R.
Leavis have praised this book in the highest terms, while readers the world over have found inspiration and enjoyment from what is both Dickens' shortest completed novel and also one of his important statements on Victorian society.
Information
Format: Paperback
Pages: 272 pages
Publisher: Wordsworth Editions Ltd
Publication Date: 05/01/1995
ISBN: 9781853262326
Other Formats
Hardback from £8.35
Paperback from £2.50
CD-Audio from £11.39
Mixed media product from £44.09
EPUB from £0.99
Free Home Delivery
on all orders
Pick up orders
from local bookshops
Reviews
Showing 1 - 2 of 2 reviews.
Review by john257hopper
16/06/2015
This started off being very funny and quite promising, but seemed to lose its way rather. Although often thought of as a critique of the harshness of capitalism during the industrial revolution, this aspect forms more of a backdrop rather than imbuing the whole course of events as is the case with, for example, Ragged Trousered Philanthropists. Gradgrind, the ultimate right-brained individual who learns the value of emotional responses alongside purely rational ones, and the deferential and tragic labourer Stephen Blackpool, are the most interesting characters.
Review by elfortunawe
16/06/2015
Hard Times is, first and foremost, a social satire. Though he uses a dramatic story and interesting characters to encapsulate his ideas, the narrative often takes a back seat to the point Dickens is trying to make.Though it's present in all of his work, this method is particularly apparent in Hard Times. Some find this irritating, but I didn't have any problems with it. You could say it detracts from the story, but if all you're looking for is a fun story, then you shouldn't be reading Dickens.Hard Times levels a number of critiques ate the society of the day, but the primary focus is the philosophy of Utilitarianism, embodied by Thomas Gradrind. Utilitarianism was a popular philosophy at the time, and Dickens detested it, obviously. In the book, he provides an example of the effects such a philosophy would have on society if allowed free reign.Note should be made of Louisa Gradgrind, whose upbringing under the auspices of her father, Thomas Grandgrind, was modeled after that of John Stuart Mill, who developed Utilitarianism. Mill, as a result of his education, had a nervous breakdown at the age of twenty, and Dickens uses this, in the character of Louisa, to provide the final blow to his attack on Mill's philosophy.This is a book about ideas, not characters and narrative. The characters in the book, as in all of Dickens' work, are certainly memorable, and the story does a good job carrying the reader along. But Hard Times main value is in it's defense of humanity against mindless systems.
Also in the Wordsworth Classics series | View all